It seems incredible, but today WhatsApp and Telegram remain the main storage drinkers of our mobiles. And it is that these messaging apps tend to take up too much space as a result of the files that we send and receive in our chats.
Luckily, there are ways to free up mobile space that go precisely through these two apps and that they do not imply losing chat data. In my personal case, and after a long time of carelessness, I managed to free almost 100 GB of space on my mobile with the methods that I will explain below.
Export and delete cache, the key in WhatsApp
No, it is not a contradiction as much as it may seem. Most ways to free up space on WhatsApp go through deleting data and, in this case, the chats will be deleted from the device, although they will not disappear. We refer to export thema function that has existed for years and that will leave you a few GB free.
The task of exporting WhatsApp chats couldn't be easier. You will have to enter each chat one by one, click on the icon of the three points, click on Plus and then in export chat. Then you must choose if you want it including the files or not. Once you do, they will come out multiple ways to share (sending it to you by email is usually the most recommended).
Once you have the chats exported, a compressed file will be created in which a document will be included .txt with text chats and all images, videos, voice messages and other audio tracks. After you will have to delete the chat so that it remains completely empty and freed of space.
It is true that it may not be as comfortable to have the chats in separate documents as it is to have them in WhatsApp, but after all you will not lose them and you will be able to use them whenever you want. In fact, if you save them in the cloud you can check them from your mobile whenever you want.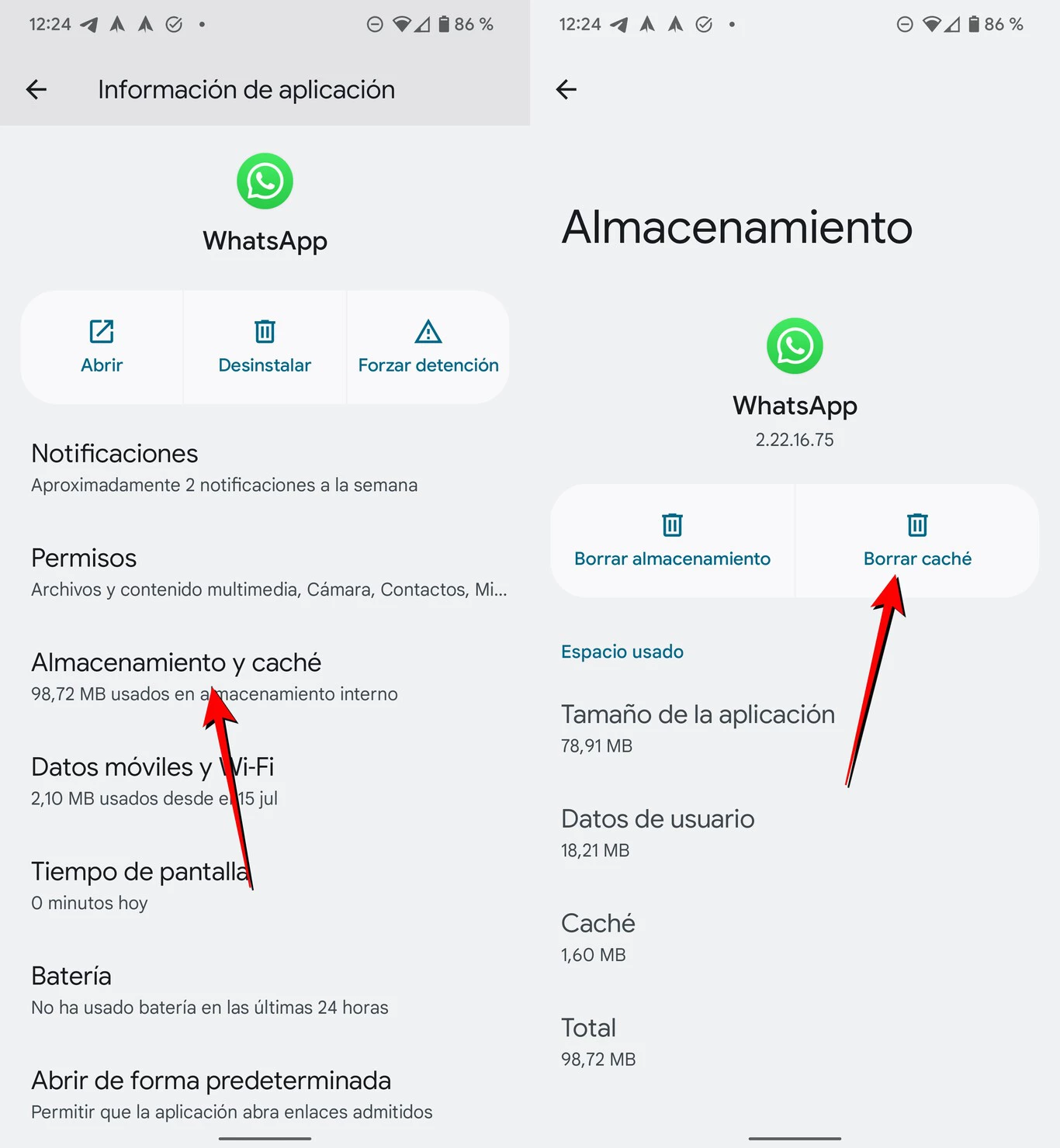 As a bonus track to this, we add the idea of ​​deleting the WhatsApp cache in order to empty the memory of all those temporary elements that, little by little, take up more and more space. To do so, you just have to go to the mobile settings, go to the Applications and click on WhatsApp. Then you have to enter Storage and cache to finally click on clear cache. It should be noted that this will not delete important data such as chats and the like.
Telegram's cache can also take up a lot of space
Know what Telegram stores all our chats on its servers makes us understand that there is no option to make backup copies and, falsely, it also creates the feeling that it does not take up any space. Nothing could be further from the truth.
While exporting chats here is unnecessary, it would eventually be necessary to go flushing the cache. As is the case with WhatsApp, it can be filled with temporary files that, although they are stored on the Telegram servers, part of them are also in our internal storage and can end up taking up a lot of space.
For emptying the Telegram cache You have to follow the same steps as those indicated for WhatsApp. That is, follow the path Settings > Applications > Telegram > Storage and cache and click on clear cache. And no, in this case important data such as chats and the like will not be deleted either.